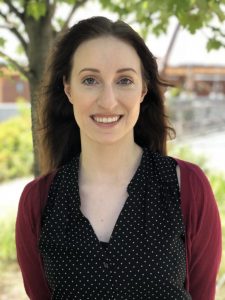 As a Professional Counselor and Art Therapist, I will work collaboratively with you to foster a safe therapeutic environment to process past and present traumas, stressors, and relationship concerns. Whether you are looking for support during a life transition or would like to find more effective methods for coping with overwhelming emotions such as loneliness, shame, or self-doubt—I will work together with you to explore new ways of thinking and behaving.
I have experience working with a wide range of symptoms, including depression, suicidal ideation, anxiety, and addiction. Utilizing a flexible approach that integrates elements of CBT and mindfulness, I will tailor treatments to fit your individual needs. In addition to careful empathic listening, I will also provide feedback and structured support.  As a trained Art Therapist, I can integrate artmaking into the therapeutic process to assist in self-expression for clients of all ages. Art therapy can be especially helpful when words fail to capture our emotions or the words and stories we tell ourselves keep us stuck in unhealthy patterns.
Please click here for more information about the pricing of Joanna's sessions. She accepts insurance as well as out of pocket payment for sessions.