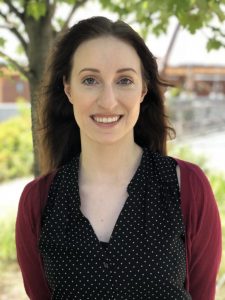 Joanna takes a strength-based approach to couples counseling, helping couples reestablish the attributes and values that brought them together.  In this way, couples at all stages of their relationship can reconnect to one another with acceptance and appreciation for individual strengths and personal differences.  Joanna works together with couples to construct a foundation of hope and mutual respect, which serves as a platform to communicate with one another more productively and solve problems effectively.
Utilizing aspects of Acceptance and Commitment therapy and the Gottman method, Joanna works with couples seeking marital, pre-marital, relationship and separation counseling. She has experience addressing a wide range of mental health and interpersonal concerns, and strives to create a safe, neutral, and non-judgmental therapeutic environment.
Joanna received her Master's degree in Counseling and Art Therapy from Adler University, and values the use of creativity as a therapeutic tool.
Please click here for more information about the pricing of Joanna's sessions. She accepts insurance as well as out of pocket payment for sessions.