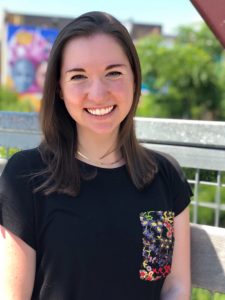 Many of us are never taught how to foster healthy relationships, and Clara views couples counseling as a tool to learn about your relationship and gain strategies to be the best partner that you can be. Many relationships start to suffer if you engage in unhelpful methods of communicating or if you have an overwhelming negative perception of your partner. Couples counseling does not have to be a negative experience, and can facilitate growth if you are willing to change your thought processes and actions. Clara attempts to foster a collaborative and safe environment for you to share your experiences, and she combines the latest research and techniques with a compassionate and genuine therapeutic style to help you work towards your goals as a couple.
Clara is open to working with individuals and couples suffering from a wide range of mental health issues. In therapy, she stresses the importance of openness, non-judgment, self-acceptance, and commitment to action. She grounds her approach to couples counseling through the latest evidence-based theories such as the Gottman Method, emotion-focused therapy, and the work of Esther Perel.
Clara received her Educational Specialist degree in Clinical Mental Health Counseling from Loyola University Chicago. Clara also holds a degree in Violin Performance from Northwestern University, and is passionate about counseling other artists and musicians in Chicago.
Please click here for more information about the pricing of Clara's sessions. She accepts insurance as well as out of pocket payment for sessions.