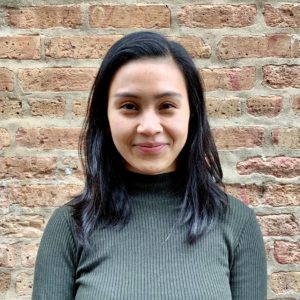 Relationships are not always easy. It can foster both deep connection and healing, as well as profound hurt and disappointment. Ezza offers a safe space for couples to explore the things in their relationship that may not be working well. Ezza's approach to her work is a collaborative process aimed at getting clients to notice, bring attention, and slow down when the world urges all of us to ignore, distract, and speed up.
Ezza is open to working with individuals, families, and couples presenting with a wide range of concerns. Ezza approaches therapy from a relational, integrative, and multicultural framework with skills grounded in mindfulness-based and evidenced-based approaches including the Gottman method and emotion-focused therapy. Ezza can help her clients learn how to communicate their needs, manage difficult relational situations, and understand each other's emotions.
Ezza received her Masters of Education in Community Counseling from Loyola University Chicago. Being born and raised in Malaysia, Ezza has a natural affinity for working with individuals and couples from diverse backgrounds. Within Ezza's couples work, her primary areas of interest are working with couples struggling with communication issues, interfaith and interracial relationships. In her spare time, you can find Ezza either spending time with her loved ones and her two cats, reading, rock climbing, or learning how to play the ukulele.