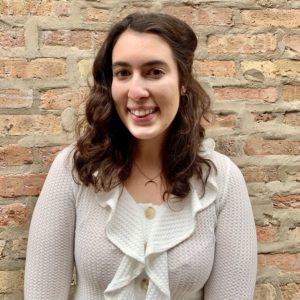 One thing that is hard for many of us to accept is that it's okay to not be okay; this is especially true in relationships. Having someone who is warm, empathetic, genuine, and caring to help guide you through working out whatever life has in store for you and your relationship can make all the difference.    
Frances is the cheerleader for your relationship when working with couples. She will help you become mindful of negative and unhelpful patterns within your relationship and challenge both partners within their work together. Frances believes it is important to work on communication and exploring different ways to communicate effectively in a partnership. 
Frances is a therapist who is emotionally attuned and encourages self-reflection that will help you recognize and work with your emotions. She embraces the individuality of not only each client with the relationship itself. She believes that every partnership has their own unique story, but together you can create a safe and authentic place to explore ways of enhancing your relationship.   
Frances received her Master's in Clinical Psychology from Roosevelt University. She additionally holds a minor in Philosophy which she uses to discover and understand others' beliefs and ways of thinking. Frances really enjoys helping clients analyze their thoughts and feelings in a mindful manner.
When she's not in sessions, Frances enjoys staying active through fitness and spending time with her rescue dog. She also loves to get lost in music and books while sipping on a good cup of coffee.